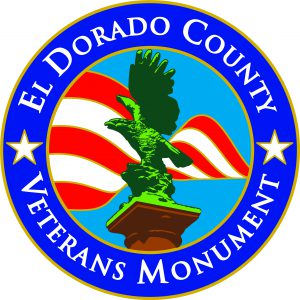 ONLINE DIRECTORY OF MEMORIALS
Search by last name, word, service branch, war or category.
Once you have found the veteran, click the ↓ arrow (at right) to open the record.
Refer to the Map to find the area (Map Key) where the memorial is located.
Sections are marked with Roman numerals (I, II, III, IV, etc.).
Columns start at a Roman numeral (1) and are numbered to the right (2, 3, 4…).
Bricks start at the top of a Column and are numbered from top to bottom (1, 2, 3…).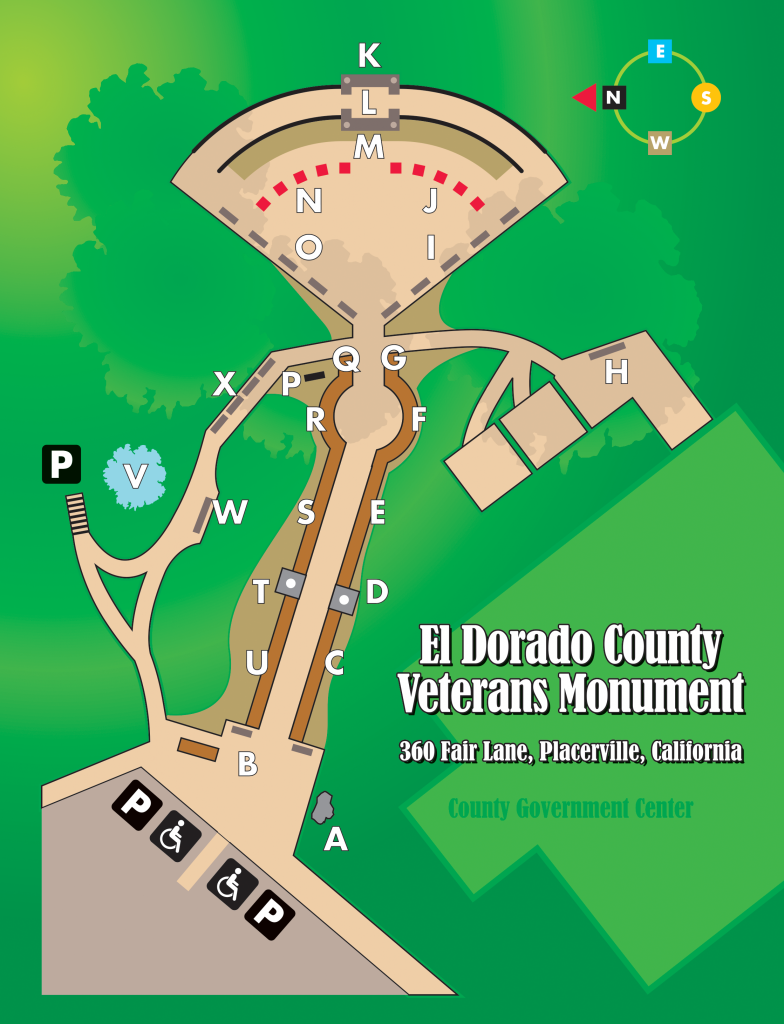 Veterans Monument Map Key
A – Online Directory Boulder
B – Entrance Plaza
C – South Front Bricks (Future)
D – Flower Urn
E – Sections VII, VIII, IX, X, XI, XII, XIII, XIV
F – South Half Circle Bricks
G – Sections XVIII, XIX, XX, XXI
H – Bench (Future)
I – South Flag Plaza Benches
J – South Flag Poles and Monuments
K – Sections XVI, XVII, XVIII
L – Sections XIV, XV, XVI
M – Honor Wall Plaques
N – North Flag Poles and Monuments
O – North Flag Plaza Benches
P – POW/MIA Bench
Q – Sections XX, XXI
R – North Half Circle Bricks
S – Brick Sections I, II, III, IV, V, VI, VII, XXII
T – North Eagle Column
U – North Front Bricks – XXII, XXIII
V – Veerkamp Tree
W – Welcome Home statuary (future – on lawn) and Vietnam War and Wars of the Late 20th and 21st Centuries Benches
X – North Walkway Benches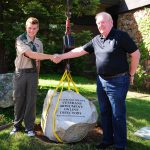 This Online Directory was compiled by Life Scout Ryan Sleeth, Placerville BSA Troop 88, as his Eagle Scout service project.
Should you find errors in the directory, please email: memorials@eldoradocountyveterans.org.